Domiciliary Care Penarth
May 19, 2021

Registered Domiciliary Care Manager
June 5, 2021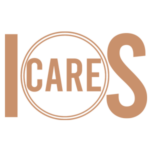 IOS Recruitment and Training Services
IOS Care are on an exciting and ever expanding journey, we are now recruiting for a Health and Social Care Trainer to join our established team. This is an opportunity for you to join a dedicated, creative and forward thinking team who are delivering high quality health and social care training across Cardiff and the Vale.
You will have an opportunity to work with our Management Team who are developing a new model of care and support. This will involve working with our team to create, deliver and monitor training programmes to a variety of different sectors including residential care, learning disabilities, home care and agency bank staff and many external companies.
The Trainer:
You will be qualified/competent to deliver a range of courses including:
Moving and Handling.
Safeguarding, Mental Capacity, Deprivation of Liberty Safeguards.
Epilepsy Awareness and Administration of Buccal Midazolam.
Health and Safety, COSHH, Infection Control, Fire Safety, Food Hygiene.
Dementia.
End of Life.
First Aid / Basic Life Support.
Induction Training.
Nutrition and Hydration.
Safe Handling of Medication.
Learning Disabilities.
Autism Awareness.
Assessing the Care Certificate.
The successful candidate must hold a relevant Training Qualifications and Health and Social Care qualification at level 3 or above and be able to:
Maintain a positive and professional attitude whilst training.
Proficiency in word processing and presentation software.
Ability to operate media equipment such as projectors and personal computers.
Knowledge about traditional and modern training methods and techniques.
Exceptional organisational skills, leadership and interpersonal skills.
Be positive and dynamic with the ability to think on your feet and solve problems.
There will be an expectation to travel to our other branches in Barry, Cardiff and external organisations to deliver training, therefore a full driving licence is required.
In return, IOS Care will offer you a generous salary, excellent training facilities and career development. Applicants will need to be DBS checked and provide at least 3 references.
Please apply now to avoid disappointment.